Hellgate King Helga
Wiki Editors Needed! Click Here to Register Now!
From Fiesta Wiki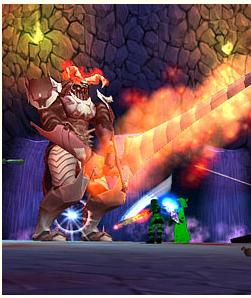 Stats
?? Monster File:Monster-?? Monster Icon.png

Undead
Level: ??
HP: ??
Aggro: <??



Found in:
License: ??
Overview
Hellgate King Helga is a tough boss located in Helga's tomb. Without proper help from a lot of lvl 100s, your trip to the tomb is a guaranteed failure. Kallaps and Hell Guardians are common problem that hit high and hard amongst your teammates and Helga heals when his health is below 50%, which is annoying and makes it nearly impossible to kill him, but the few and brave people who have will recive a message to the server that they killed the great beast that is Helga and have one of his many orange weapon drops to prove it.
Other
Drops
Scroll Material:
Potion Ingredients:
Stone Material:
Quest Items:
Misc:

-
Cards:
Weapon Gem Sockets:
Green Weapons and Armour:
Quests
See Also
Undead
edit

Elf Knight Demon, Elf Knight Soul, Ghost, Naiad Demon, Naiad Soul, Rookie Skeleton, Skeleton, Skeleton Archer, Skeleton Miner, Skeleton Soldier, Skeleton Warrior, Zombie, Ghost Knight (Chief), Skeleton Knight (Chief), Zombie King (Chief), Mutant Zombie (Hero), Zombie Knight (Elite), Zombie Master (Elite), Hellgate King Helga (Boss)