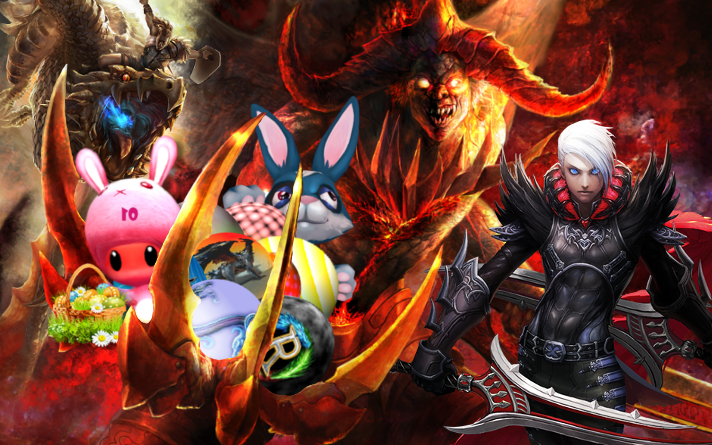 Dear community,
We had quite the exceptional visitor to the gamigo group.Prior to the holidays, the Easter bunny went through all the fields of Aeria games and gamigo. He wanted to explore every angle.
Now he is ready and the Easter holiday can come. But, oh, what is that" In the basket of the Easter bunny is a hole and all eggs rolled out of it. Help the Easter bunny collect the Easter eggs again.
Find the Easter eggs on all sites of the gamigo Group and enter every location where you have discovered a colorful egg (simply copy the link) so that we can return each to the Easter Bunny. Whoever has found most Easter eggs will receive a small gift. In case of several correct submissions, a lottery will decide.1st prize: 15 Euro gamigo cash2nd prize 10 euro gamigo cash3rd prize 5 euro gamigo cash
Here
is where you collect your found eggs. You must include the link, your account username, the game and version you play, and your in-game character name.
You have until 04.18.17 time to find the missing Easter eggs and send us the hiding places.
We wish you good luck!Your Fiesta Online team