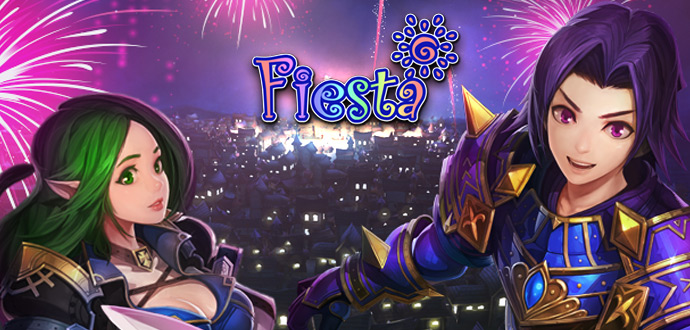 28.10.2016
We're celebrating Fiesta Online's 9th anniversary and you're invited!
Fiesta Online is turning 9 this year and you're invited! Dust off your chef hat and assist the Town Chiefs in baking the most scrumptious birthday cake ever! Take your creation to the celebration and help the Silver Fox clan throw the craziest party of all time by busting out your dance moves!
Let your competitive side free and collect tons of Anniversary Tokens by participating in the Cupcake Kingdom Quest. Help your team win this sugary food fight using cupcakes and a soda cannon as weapons! Who would've thought that starting a food fight would be rewarding?!
If you want to know more, visit our official
forum
!
See you in-game!